I don't know why we worry ourselves over things like this, but choosing what to wear as a mom when attending graduation for your child can be stressful. Can we get over this already?
To attend your child's graduation, choose semi-formal clothes, you will not go wrong wearing a cocktail dress or comfortable dress pants and a fun shirt or a blouse. Don't forget to complete the look with comfortable shoes and full hair and makeup.
The season will play a role, so remember to dress appropriately for the weather! When sharing these tips, we will consider some fundamental elements of fashion, such as the color, silhouette, and materials you should seek (source). Now, let's help you be the proudest and best-dressed mom at the ceremony!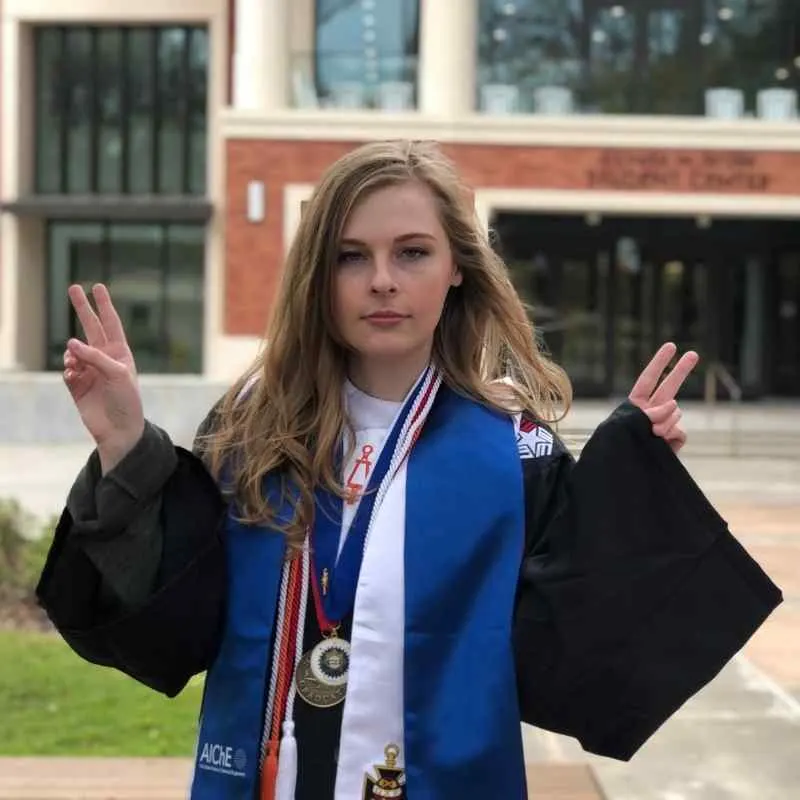 Choose a Classic Cocktail Dress
The cocktail dress is perfect for this occasion for many reasons. Firstly, it's the ideal length for this type of event. You don't want to wear anything too short. Revealing any body part too much will make your outfit look cheaper.
Moreover, wearing a long dress or gown is not the best idea either. Although the occasion is ceremonial, the level of formality is not appropriate for ball gowns.
You can choose various silhouettes—for a more classic look, choose an A-line skirt (link to Amazon). If you want a more comfortable summer feel, choose a flared skirt. Here is a selection of modest summer dresses that might be perfect for this special day.
I have also picked out some beautiful Calvin Klein dresses to give you an idea of the direction you should follow. My favorite is the Calvin Klein Fitted Cocktail Dress (link to Amazon) off-the-shoulder dress with flared sleeves.
It's a beautiful form-fitting dress. The color is nice and bright, and the sleeves add a playful dimension.
If you prefer bold colors, look at this Calvin Klein Sleeveless Cocktail Dress (link to Amazon) cerise dress. I love the pink color contrasting the straight and strict silhouette. Moreover, it is sleeveless, making it perfect to wear on a hot summer day.
Suit Up for the Graduation Ceremony
The suit is primarily a work uniform for corporate people. Don't make the mistake of going fully formal. Avoid wearing a matching dark-colored jacket with pants.
Moreover, don't wear a conservative shirt with a full suit (source). Clothing that is too formal tells people that you are distant and strict. You want this perception at work but not at a happy social event such as your child's graduation.
Experiment with the suit color and form. For example, choose a suit with a skirt instead of pants. Bell bottoms or wide-leg pants are another excellent way to spice up your look for this occasion.
The Alex Evenings Dress Pants (link to Amazon), with a wide-leg design, would look good regardless of age and size. It looks formal but also fun. There is also a selection of colors you can choose.
Regarding the color, you can choose bright colors or bold patterns underneath the suit. Floral shirts work well with all types of this apparel. You can also consider wearing a brightly colored oversized blazer instead of the traditional suit jacket.
Go for a Sophisticated Look for the Graduation
According to Simon Doonan, the former creative director of Barneys, fit and simplicity are the key ingredients to achieving a sophisticated look (source). When shopping for clothes, look at how they fit you, not the mannequin.
It is best to keep it simple by choosing classic silhouettes such as the hourglass or the A-line shape.
You should also know that the devil is in the details. Don't forget to schedule your manicure before this event. Having moisturized skin and a lovely hairstyle will make a world of difference to your outfit. A day at the beauty salon will keep your look clean, polished, and sophisticated.
You Can Always Wear the LBD
Women's classic clothes include a little black dress, a white shirt, black dress pants, and a dark-colored blazer (source). These are the pieces every woman should have in her closet because you can wear them anywhere at any time.
The little black dress is the epitome of a cocktail dress, and you can style it in many different ways (source). The Tommy Hilfiger Classic Party Dress (link to Amazon) is the cutest LBD with little flutter sleeves. Wear it with a statement bag, a striking jewelry piece, or a colorful blazer.
Don't worry that wearing black would make you appear too serious or sad. Black is a timeless color of elegance, and the LBD can be jazzed up with colorful earrings, bracelets, and shoes. Karl Lagerfeld famously said, "One is never over-dressed or under-dressed with a little black dress."
Go Shopping for a Graduation Outfit
I order you to go shopping! You deserve to wear new clothes for this occasion. Pick up the credit card, reserve some time, and shop away! Honor your child's accomplishments by looking stylish and feeling great.
Do not recycle old outfits. I would suggest this for any other event, but not this one. Dedicate some new clothes for the graduation ceremony that don't remind you of other events.
Don't Forget About the Hair and Makeup
You might pick out the best outfit, but without a fresh hairstyle and makeup, the ensemble will not be complete. A simple blowout at the hair salon would be enough. Don't overdo your hairstyle.
Don't forget to match your hair to the dress. The more detailed and bright the clothes are, the simpler the hairstyle. Go for an updo or a chignon if your neckline is high. Similarly, let your hair loose and curly if you wear something more revealing.
If you are not a big makeup fan, there are ways to do a full face while maintaining a natural look. The hair and the makeup should accentuate your beauty and not overshadow your entire outfit.
The Best Shoes To Wear to the Graduation Ceremony
Christian Dior gave the best advice regarding the shoes saying, "The real proof of an elegant woman is what is on her feet." Just because the shoes are not in your face doesn't mean they go unnoticed.
You can wear flats or high heels, but one thing is sure, your shoes should be comfortable. People notice how confidently you wear your shoes. You want to stand on your feet, cheer and clap happily.
I think it is clear that trainers are a big no. You don't want to get that comfortable. In the end, you won't be running a marathon.
Overly high-heeled shoes are also not recommended because you will probably be sitting outside on a grassy base. For the same reason, avoid thin-heeled shoes unless you are an expert at wearing heels.
Don't Overdo the Accessories
You should accessorize moderately. You could wear a statement necklace, earrings, or a belt. Pick one and make it stand out.
If you are wearing your hair up, you might go for earrings. Any dress would look better with a little belt to accentuate the waist. Finally, a necklace might look good on a slightly unbuttoned shirt or a strapless dress. I would suggest using subtle jewelry that would only add sparkle to your entire look.
If we are going after elegance, wearing a cardigan or a shawl is a must. Besides adding some ladylike qualities to your outfit, they are also practical. In addition to keeping you warm in chilly weather, a light shawl would keep you cool if the weather is too hot.
Don't Wear Anything Too Flashy
You might want to make an exception if you naturally prefer wearing flashy or revealing clothes. On this day, try wearing something slightly more modest. Deep v-necks and high slits are show stoppers. The graduation ceremony is one show you don't want to stop.
Moreover, avoid certain materials that look casual, regardless of the form you wear them in.
Avoid wearing denim. As much as we love our jeans, this is not the time for them. I know, I know. But just wearing something besides jeans will elevate how dressed up you look. So save those jeans, denim shirts, or overalls for another day.
It's not a good idea to wear wool. Although it is one of the classic natural materials such as cotton and silk, it doesn't suit the graduation ceremony. For one, graduation ceremonies are usually in summer, from the first week in May until early June. Choose another fabric if you don't want to get too hot or itchy.
Stay away from leather clothes. Leather is too tight on the skin and isn't suited for an event like this. If you want to appear edgier, use your accessories and not your clothes.
Choose Classic Patterns and Prints
You cannot complete your look without paying attention to the patterns on your clothes. If you prefer wearing solid colors and simple designs, go for it.
The other option is to choose classic patterns, including the houndstooth, tartan, plaid, stripes, and even polka dot. They are pleasant to the eye, not tacky, and fun to wear. Florals also never fail to enrich a semi-formal outfit.
Don't wear animal prints—you could style them appropriately only if you are a fashion expert. Go for safer options. Graduation is not the time to take risks or be in the spotlight. Also, avoid color blocking. It is risky, you might choose all the wrong colors, and you will shine brighter than the sun wearing two or three neon colors simultaneously.
Think About the School Colors and Graduation Gowns
You might want to go the extra mile to ensure that you look best in the pictures. You should research the school colors and gowns. You wouldn't want your color palette to clash with the school's colors.
Moreover, you want to avoid perfectly matching colors with the graduation gown. The most common gown colors are dark colors, such as black, dark blue, grey, and some neutrals, such as beige.
Upgrade Your Style for the Ceremony
Motherhood is a beautiful and inseparable part of your personality. Although mom style is often wrongfully used to mean something boring and monotonous, there are some good aspects.
Mom's clothes can be stylish, comfortable, elegant, and timeless. This iconic style is the look you need to achieve during the ceremony.
Let this graduation ceremony celebrate your child's and your accomplishments. This celebration includes being proud of who you are and the style you have created through years of experience.
Final Thoughts
It's a milestone in a mother's life when her child graduates, and you deserve to look your best. Not only will the occasion live on in your memory—but you will want to place photographs of yourself standing proudly by your graduating child!
Less is more when it comes to being a fabulously dressed mom, and stylish and classy clothes only accessorize your internal happiness. Don't forget that you don't need to be uncomfortable to look fab. Take lots of pictures, have fun—and good luck opening this new chapter in life!
Recommended Reading: